Haven't seen either the movie or the play, but I love this video… SO FUNNY!
The Falling Shadow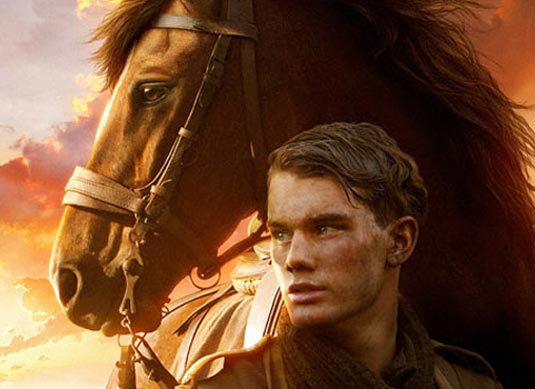 WARNING: If you go and see this movie be prepared to cry and you should probably bring about 3 boxes of tissues because you will need them. 
While this movie has some notable actors: David Thewlis (Harry Potter), Tom Hiddleston (Thor), Benedict Cumberbatch (Sherlock), and a new comer to the acting world Jeremy Irvine, the movie mainly revolves around the horse, Joey who was in fact the shining star and an amazing and beautiful horse.
SUMMARY: The movie starts off in a small town in England where a boy, Albert (Jeremy Irvine), lives on a farm where is family is struggling to make the rent to their landlord (David Thewlis). The boy's father buys Joey for more money than they can afford when he was supposed to buy a plow horse instead. Albert had already fallen in love with the boy seeing him in the fields around his farm and
View original post 1,013 more words